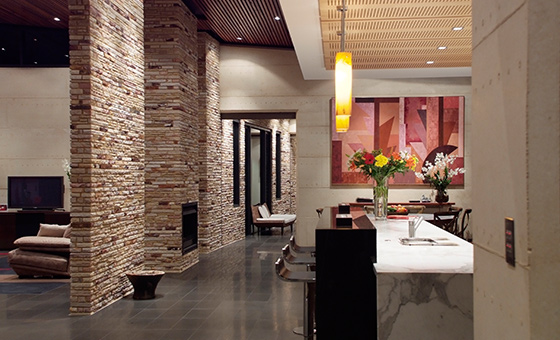 At Meteor Stone, we have extensive experience with the quarrying and processing of natural stone which allows us to deliver exceptional products at competitive prices.
Our wide range of Kimberley Sandstone will help improve the aesthetic appeal of your residential and commercial areas.
Whether you are looking for a particular style to suit your home or are flexible with its design, we can supply the right building materials to suit your needs.
Colour Range: "Twilight" & "Sunset"
Bookleaf Splitface & Rockface
| Code | Size (mm) | No. Per Crate |
| --- | --- | --- |
| MS3400 | Random length x 50 x 40 | 10 face m2 |