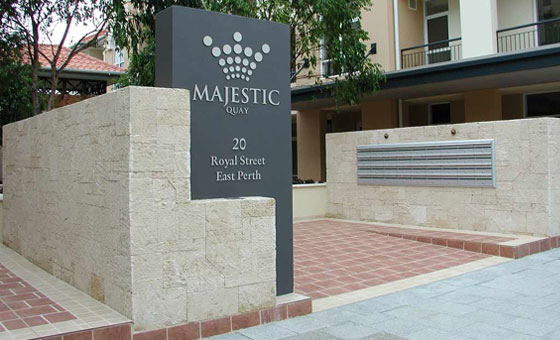 Natural Tamala Limestone Blocks
Meteor Stone have our own dedicated Limestone Block Quarry in Nowergup, WA where we quarry a range of Natural Limestone blocks for retaining walls, boundary screen walls, fences, piers and feature walls.
Our attention to detail is simply unmatched. Our extensive experience in quarrying and processing natural limestone blocks allows us to deliver exceptional products, with no compromise to quality. Our team is here to provide detailed information about our supplies so you can make an informed decision.
We can deliver a cost effective solution for your needs as we have worked extensively with numerous clients throughout Australia and international markets. Call us today and ask about our natural limestone blocks prices and Specials while supplies last.
Finish: Quarry Cut – Rough Sawn – Limestone Blocks
| Code | Size (mm) | No. Per Pallet | Kg Per Unit |
| --- | --- | --- | --- |
| MS100 | 500 x 350 x 150 | 36 | 41 |
| MS110 | 500 x 350 x 200 | 30 | 54 |
| MS120 | 500 x 350 x 240 | 24 | 65 |
| MS130 | 500 x 350 x 350 | 18 | 95 |
| MS140 | 1000 x 350 x 350 | 9 | 190 |
Limestone Blocks – Technical Specifications
Geological Name: Tamala Eolianite
Texture: Fine to medium grained
Compressive Strength: 3.5 Mpa Avg
Stone Type: Coastal Limestone
Geological Age: Pleistocene Age
Calcium Carbonate Content: 70%-95%
Flexural Strength: 2.5MPa dry 2.2MPa wet