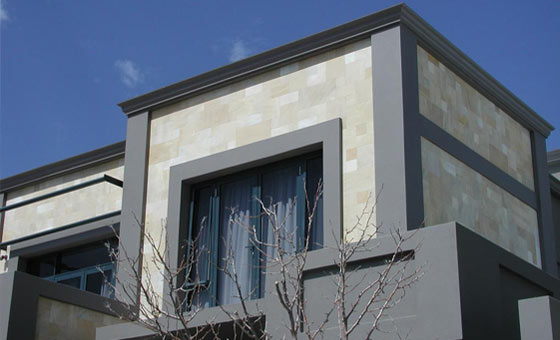 NATURAL STONES
Meteor Stone is a natural stone company in Perth, Western Australia. With over 30 years of experience in this highly competitive field, our operation has rapidly expanded as the demand for natural stone and application for its use continue to rise.
Established since 1981, our company has never looked back and has strived for success in every part of our business. Despite being located at Perth, Australia, we being the leaders of the products and services of natural stones have started to now regularly export our natural stone products to international markets including New Zealand, China, Singapore, Malaysia and the United Kingdom. We have many different varieties of natural stone services including but are not limited to paving, cladding, and flooring.
Our teams consists of highly competent professionals who have great knowledge about natural stones and its many different uses. With great attention to detail and the level of quality in all of our products, we are proud to say that we are the premier limestone supplier of choice throughout Australia. Additionally, not only can you schedule an appointment to visit our display centers, but we can even arrange to have a consultant visit your site in person so our teams and our company as a whole can better understand your needs and thus, aid you to fully perfect your idea which will involve our natural stone product.
Meteor Stones have a wide variety of products, including high quality limestone blocks, cladding and tiles. We can guarantee excellent service and products as we are highly professional and experienced, and supply a wide array of natural stone products, including Natural Tamala Limestone, Breton Bay Limestone, Reconstituted Limestone, Kimberley Sandstone and Donnybrook Sandstone. Not only does this wide selection (and ever growing list) of natural stone products give us a unique and competitive advantage in the highly competitive industry, but it also allows us to not have the need for an intermediary, meaning we can give you the best prices on our selection of natural stone products.
We have many different categories of natural stones and all of our natural stones are of the highest quality and provide great durability on whatever it is applied to. The following are a few of our natural stone selections:
Reconstituted Limestone in Perth:
This certain type of natural limestone is one of the most versatile and durable building materials available for a range of residential and commercial projects in Perth. It is manufactured by blending cement with crushed limestone, making stones sturdier and easier to work with for many different projects. Furthermore, for residential and commercial applications that want a more visually appealing look, our one meter long reconstituted limestone retaining blocks is our top go-to natural stone as they are great for living spaces where noise is a concern. And what's more is that the reconstituted limestone has a great color combination, turning the dullest of areas into a posh and elegant looking area.
Donnybrook Sandstone in Perth:
This type of natural sandstone in Perth is a fine to medium-grained natural stone that combines a rich texture with unique colour variations. Not only is it found in residential establishments but over the years, it is now commonly found in commercial establishments as well throughout Western Australia. Over the last years, our many uses of natural stones such as cladding, paving, and flooring has allowed us to greatly advance in this highly competitive field.
To wrap up, Meteor Stone is a highly extensive company that has specialised in the supply of natural stone throughout the region of Perth, Western Australia, and many other international markets. Our talented team of professionals will go the extra mile and aid our client's in any way possible, helping us remain at the peak of our industry.