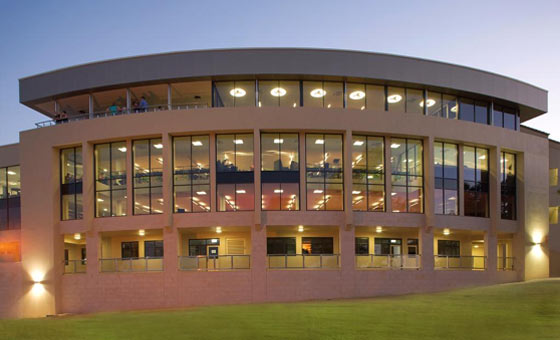 METEOR STONE OVERVIEW
Meteor Stone is regarded as one of the premier suppliers of natural stone products. Established since 1981, the company has never looked back and has strived for success in every part of their business.
Despite being located at Perth, Australia, the leaders of the products and services of natural stones has started to now regularly export their natural stone products to international markets including New Zealand, China, Singapore, Malaysia and the United Kingdom.
Taking pride in meeting individual project requirements and determined to go the extra mile and exceed the expectations of their clients, the highly experienced company are the premier providers of natural stone products in Perth and many other regions. Their exceedingly proficient team of specialists are also available to provide quotes and detailed information about their natural stone products. Moreover, not only can you schedule an appointment to visit their display centres, but the company can even arrange to have a consultant visit your site in person so the team and the company can better understand your needs and aid you to fully perfect your idea which will involve our natural stone product.
Meteor Stones have a wide variety of products, including high quality limestone blocks, cladding and tiles. They can guarantee excellent service and products as they are highly professional and experienced, and supply a wide array of natural stone products, including Natural Tamala Limestone, Breton Bay Limestone, Reconstituted Limestone, Kimberley Sandstone and Donnybrook Sandstone. Not only does this wide selection (and ever growing list) of natural stone products give them a unique and competitive advantage in the highly competitive industry, but it also allows them to not have the need for an intermediary, meaning that they can give you the best prices on their selection of natural stone products.
Furthermore, their extensive first-hand experience allows them the liberty to give detailed information about each of their products, ensuring that you make the right choice for your one of a kind project. Their skilled team works with their clients every step of the way, to satisfy your ever diverse needs and wants. With headquarters at Perth, the company is expanding locally, and no project is too big or small for them as regardless of who you are, the company works with anyone needing high quality natural stone products.
With a greatly assorted range of products, there are not many products that Meteor Stones cannot provide. From stone cladding to sandstone cladding to limestone blocks, the company will strive for the greatest customer satisfaction. For instance, they provide many different types of limestone blocks, in both Perth and international markets. This type of natural stone product offers numerous internal and external applications that add high visual appeal to even the most superficially dull looking areas.
Meteor Stone is highly skilled and experienced company in their specialist field. Including products such as stone walls, sandstone cladding and limestone blocks, the talented team of experts will try their best and go the extra mile in order to provide the best service possible and aid any clients by giving them professional advice, a greatly unique service that helps retain Meteor Stone in the highest level possible.